Perineal Tear Compensation Claims
What Are Perineal/3rd Degree Tears?
Having your new baby is a time of great excitement and happiness, however, this happiness can often be tainted by pain that you experience after childbirth.
First and Second-degree tears can occur naturally during childbirth but they usually heal naturally without any complication.
A Third or Fourth-degree tear, however, tears extends downwards from the vaginal wall and perineum to the anal sphincter, the muscle that controls the anus and a fourth-degree tear extends to the anus or the rectum.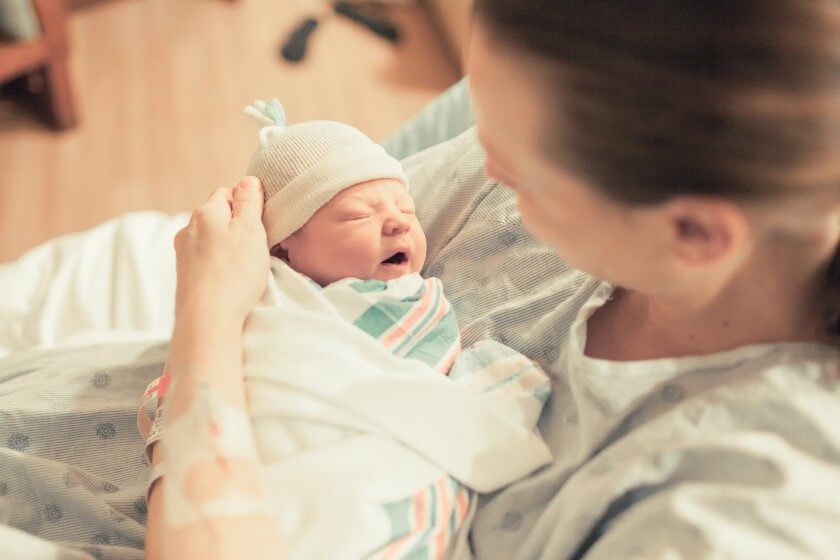 Third and fourth-degree tears can give rise to significant pain for the mother and can cause many other complications including pain during sexual intercourse. Many women feel that they pass wind more easily and need to rush to the toilet to open their bowels more often. If you are experiencing any of these symptoms you should contact your GP immediately and ask for a referral to a specialist.
It is also recognised that there is an increased risk of a third-degree tear happening in future pregnancies and approximately 7% of women who have a third or fourth-degree tear will have a similar tear in a future pregnancy.
Why did this third-degree tear occur?
Third-degree tears can occur for a number of reasons but most usually if you have a large baby being over 4kg or 8lb 13oz then an obstetrician should consider carrying out an episiotomy i.e. a surgically performed cut to reduce the risk of natural tear.
Third-degree tears can also arise due to the use of forceps or ventouse delivery or in the case of shoulder dystocia i.e. when the baby's shoulders become stuck behind your pubic bone, thereby delaying the birth of the baby's body.
What will happen after a third-degree tear?
It is extremely important that the tear is identified at the time of birth and that a proper repair by a surgeon in theatre takes place. Thereafter, you should be given pain relief and pelvic floor exercises and antibiotics so as to keep the chances of infection to a minimum because the stitches for the repair will be very close to your anus.
A typical obstetrics and gynaecology negligence claim will involve the following steps:
 We will investigate every minute detail of your case and from there we will build your case by obtaining all of your medical records, taking full witness account from you and we will consult the best experts in their field to give an opinion on whether negligence arose in your care or treatment.
 We will contact the relevant hospital or doctor advising them that we believe there was negligence in your care and treatment and asking them to admit liability.
 We will serve proceedings on the relevant medical institution or doctor and ensure that they reply to your claim in a timely manner with full details of any defence that they wish to make.
 We will represent your claim in the courts robustly to secure the appropriate level of compensation for your injuries.
Our experienced team will assist you in reviewing your medical records to identify if an error occurred. We will instruct experts who are the best in their field to provide an opinion on whether the treatment you received was negligent or not and we will progress your claim through the courts with skill, experience and knowledge and robustly represent your case so we can secure the best compensation for you or your loved one.
Our experience in obstetrics and gynaecology claims  medical negligence:
Our experienced team at McElhinney & Associates Solicitors have worked on many cases involving Third and Fourth Degree Tears over the years ranging from the simple to the most complex. We have developed an expertise in the area and so we know how to prepare and progress your claim to achieve the optimum level of compensation.
What level of compensation will I receive?
The level of compensation payable to you is directly related to the level of injury and trauma that you suffered together with the impact that the negligent treatment has had on your quality of life. Compensation is usually broken down into two parts:
 General damages. This is compensation for the pain and suffering that you have endured to date together with the likely pain and suffering that you will endure into the future.
 Special damages. These are items of expenditure and financial loss that you have incurred up to the date of the court award and possible likely future financial losses, for example, the cost of any private treatment, medication, aids and appliances, loss of earnings to date, loss of earnings into the future, the cost of any ongoing care and treatment required.
How To Make A Claim
Any person who wishes to pursue a claim for medical negligence through the courts must do so within 2 years of the mistake being made or 2 years that they had knowledge that a mistake was made.
Once proceedings are issued the case can take approximately, 2-3 years to come before the courts for hearing, depending on the complexity of the case, the number of experts that are required together with the defence delivered by the healthcare provider to your claim.
Early legal assistance can be vital as the time limits for bringing an action are very strict, therefore, if you believe that you have suffered as a result of substandard medical care then you may be able to make a claim for compensation against the hospital in question and we are happy to have an initial consultation with you where we will give you an initial assessment and advise you of your options.