We believe in always providing professional, personalised legal services which are built around you.
We are a small law firm, big on legal experience in the areas of personal injury, medical negligence, conveyancing, wills and probate.
We are trusted specialist medical malpractice experts and personal injury solicitors. We have acted in some of the country's most prominent medical negligence claims and personal injury cases from Dublin and Galway to Donegal, maximising malpractice, accident and injury compensation claims for our clients.
Our client relationships are built on compassion and trust, with each case handled professionally, practically and sensitively to achieve the  best possible outcome.
Client-Focused Legal Expertise
The creation of strong bonds with our clients by going that extra mile to support them right from our first meeting, allows us to understand their needs and fully ensures that we can map out a path to achieve their legal goals.
Our clients benefit from the peace of mind that they can access their solicitors at any time.
We are a specialist legal firm that places compassionate client care at the heart of everything we do.
We believe that a problem shared is a problem halved and invite you to share your legal matter with us today to achieve the best possible outcome for your case.
Your Legal Team
Jolene McElhinney, BBLS
Jolene McElhinney, the Prinicipal of McElhinney & Associates, has been involved with some of largest personal injury actions and complex medical negligence suits in Donegal and the wider North West of Ireland.
From Ballybofey in Co Donegal , she began her career with P.A. Dorrian and Co Solicitors, where she spent 11 years and acted for clients in personal injury and medical negligence, as well as in large commercial projects, general litigation, conveyancing, wills and probate.
Throughout both her academic and professional career, she has shown a commitment to excellence.
She entered University College Dublin as an entrance scholar and was awarded the Dean's List award during her studies there, graduating with a first class honours degree and the President's Award. She then entered the Law Society of Ireland to complete her professional qualification and won a further award for her excellence in Business Law.
Jolene recognises the importance of continuing education and is ensures her team is fully equipped with the most up to date legal knowledge for the benefit of
our clients.
Your Legal Team
Jolene McElhinney, BBLS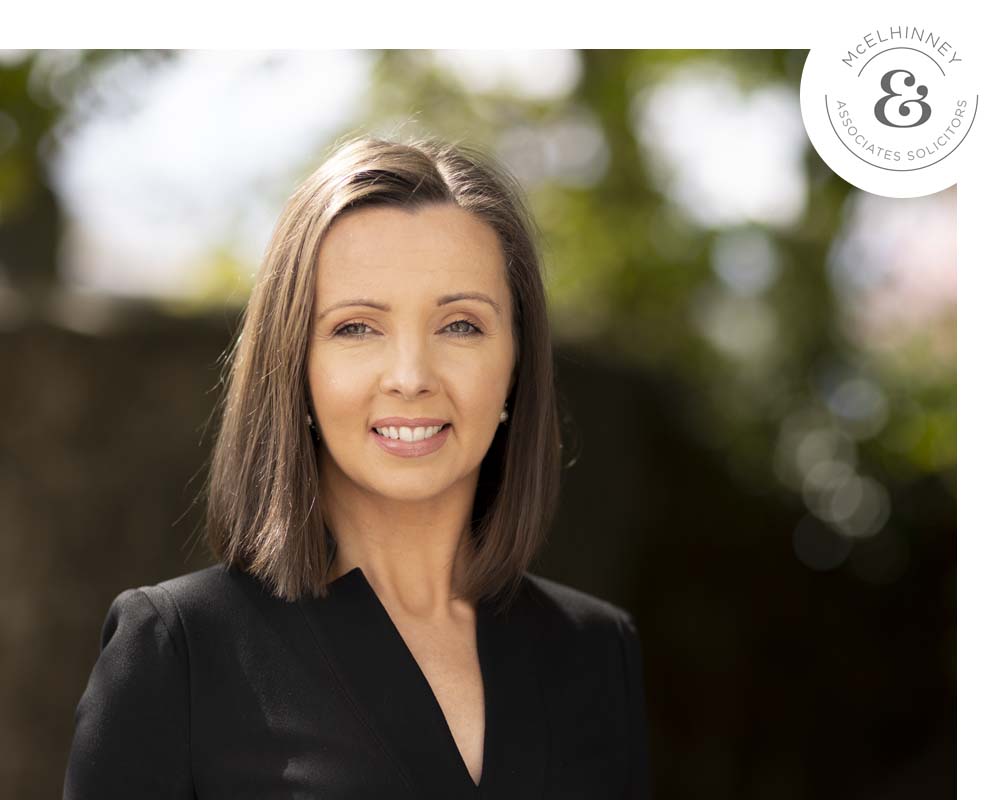 Gillian McGough, BLS LLM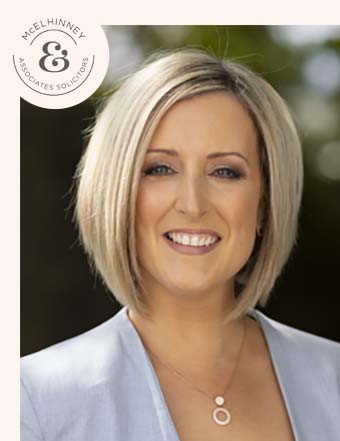 Gillian McGough, BLS LLM
Gillian McGough BLS LLM, is an Associate Solicitor in McElhinney & Associates and is from Letterkenny, Co. Donegal.
Gillian has a demonstrated history of work in the legal industry and has excelled both in her academic and professional career to date. She completed a Bachelor of Legal Studies with Taxation at Letterkenny Institute of Technology and thereafter spent several years working in the Litigation Department of the HSE.
On graduating from the Law Society of Ireland in 2011, Gillian was awarded the Round Hall Thompson Award for her academic achievements in Advanced Civil Litigation.
In 2017, she was awarded the Advanced Legal Practitioners' LLM, having successfully completed a thesis in the area of medical negligence practice and on the hotly debated topic of Open Disclosure in medical negligence litigation.
Gillian's began her legal career commenced P.A Dorrian & Co Solicitors, where she remained for nine years and gained a wealth of invaluable experience in practice areas such as medical negligence litigation, personal injuries litigation, probate, conveyancing and general litigation.
Gillian is available to provide a range of legal services to her clients in the areas of litigation, conveyancing, probate, medical negligence litigation and personal injury actions.
Ceejay Byrne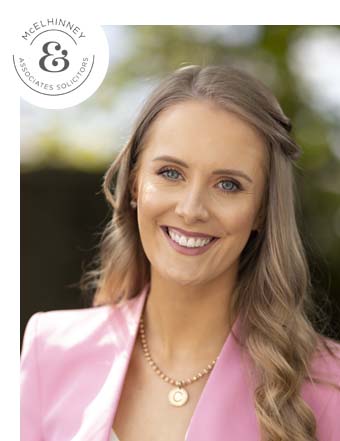 Ceejay Byrne
Ceejay graduated with a Law LLB from Queen's University Belfast in July 2020. During her time at Queen's, Ceejay travelled to Cape Town, South Africa with Projects Abroad and participated in their Law and Human Rights Placement.
In the summer of 2018, Ceejay joined the team at McElhinney & Associates and has gained invaluable experience in the legal sector.
She is currently studying for her FE1 exams and will then begin her professional training to become a solicitor. Ceejay has a strong interest in medical negligence law and hopes to pursue a career in this area