Orthopaedic Claims
If you or a loved one have been injured as a result of negligence orthopaedic treatment a number of our expert medical negligence team can help you to investigate the treatment you received and to pursue a claim for compensation if necessary.
Our medical negligence team are experienced pursuing orthopaedic negligence claims and unfortunately, we have seen every possible form of this type of medical negligence claim. We use our experience to advise you on your options, tell you how your case will progress and we will professionally handle all matters on your behalf to ensure that the process is as straight forward as possible.
Orthopaedic medical negligence claims can arise from any treatment of the bones, muscles or joints in your body and can include any surgery to your foot, ankle, back, shoulder, elbow.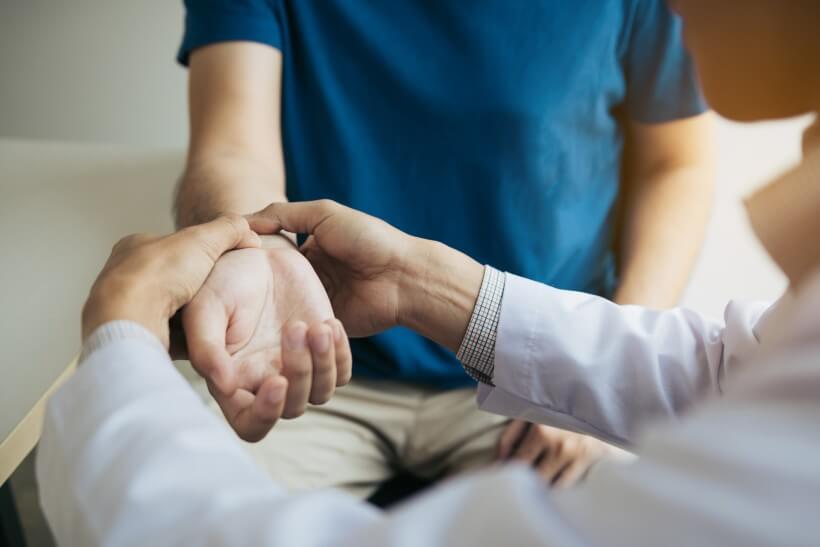 How does an orthopaedic medical negligence claim arise
The treatment you received will be regarded as negligent if it is substandard. If the mistake that your doctor made was so grave that another doctor with the same level of expertise would not make that mistake then the mistake will be deemed to be negligent and you can pursue a claim for compensation.
Medical mistakes by orthopaedic doctors include:
Nerve damages whilst undertaking orthopaedic surgery.
The development of an infection post-operatively.
Failure to diagnose and treat a fracture.
How to make a claim:
Orthopaedic medical negligence claims are pursued through the courts, either the Circuit Court or the High Court. We must prove that the orthopaedic treatment that you received fell below an acceptable standard of care. This is proving by obtaining the advice of an orthopaedic expert from another jurisdiction who will review your records and provide an opinion accordingly. When solid expert evidence is to hand we then issue proceedings in the appropriate court and serve those proceedings on the health care provider.
What level of compensation will I receive for orthopaedic medical negligence:
The level of compensation payable to you is directly related to the level of injury and trauma that you suffered together with the impact that the negligent treatment has had on your quality of life. Compensation is usually broken down into two parts:
General damages. This is compensation for the pain and suffering that you have endured to date together with the likely pain and suffering that you will endure into the future.
Special damages. These are items of expenditure and financial loss that you have incurred up to the date of the court award and possible likely future financial losses, for example, the cost of any private treatment, medication, aids and appliances, loss of earnings to date, loss of earnings into the future, the cost of any ongoing care and treatment required.
How long does it take:
Any person who wishes to pursue a claim for medical negligence through the courts must do so within 2 years of the mistake being made or 2 year that they had knowledge that a mistake was made.
Once proceedings are issued the case can take approximately, 2-3 years to come before the courts for hearing, depending on the complexity of the case, the number of experts that are required together with the defence delivered by the healthcare provider to your claim.
Early legal assistance can be vital as the time limits for brining an action are very strict therefore, if you believe that you have suffered as a result of substandard orthopaedic care then you may be liable to make a claim for compensation against the hospital in question and we are happy to have an initial consultation with you where we will give you an initial assessment and advise you of your options.